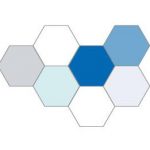 A great opportunity for an Anaesthetist wishing to develop a career in preoperative medicine, medical education or allied subjects.
Do you want to explore teaching, writing, research or learning in a supportive environment whist keeping your clinical skills up? We're looking for one or more enthusiastic, curious and keen people to join our team.
What does the job involve?
Clinical shifts on our 9 bedded critical care unit at the Princess Grace Hospital
Working in a very supportive team
UCL honorary fellow- in a range of project options
Time to design and develop ground breaking education and /or undertake a higher degree from a world class university
Acquiring a variety of 'back page' skills
The start date is flexible. The appointment will initially be for one year but can be extended. We would actively support you extending your fellowship to two or three years with the aim of attaining MD (Res) or PhD should you wish.
We need candidates to have:
GMC registration and license to practice
Advanced Life Support provider
FRCA or equivalent
To apply please do contact robcmstephens[at]googlemail.com to talk about the details and projects fellows have done. I can pass on details of the current fellows – they can talk about their experience! You might want to contact the programme lead Prof David Walker, david.walker[at]ucl.ac.uk.