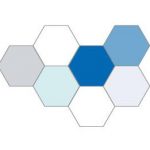 RCOA/HEE Deloitte fellowships :
This is an exciting opportunity for trainees across the whole of London and KSS. The proposed start date is beginning August 2019. We are hoping to interview for 3 posts in January 2019.
Successful applicants will be required to take 21 months out of programme. The first 12 months will count as Out of Programme Experience (OOPE) and 6 months of the 9 month NHS trust component will count as Out of Programme Training (OOPT).
Please look out for adverts in RCoA bulletin and on their website over the next few weeks.