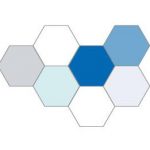 Dear All
We expect that the plan will be not to rotate trainees in May
April rotations for FY docs have been stopped but the decision for May is yet to be confirmed by HEE.
ST3 recruitment is likely to be paper based – again await confirmation from ANRO
Exams on hold
Teaching on hold
Please reassure all trainees that we will review everything regarding their training / rotations / progression when normality returns. Dom, Adi, Carlos and I will ensure that no-one is disadvantaged by all of this.
Comms may be a bit sporadic while we all get absorbed into local service provision.
I will endeavour to keep you all updated but not to overload an already buzzing information frenzy.
Thank you EVERYONE for all your hard work.
Catherine