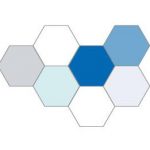 Dear All
This is from the RCoA:
We have published guidance for trainees regarding the implications for their training of COVID-19, which can be accessed on a new website hosted by the RCoA, Association of Anaesthetists, FICM and ICS.  The guidance can be found here under the
News
section:
https://icmanaesthesiacovid-19.org/
We would also like to provide the following advice for trainers and clinical directors.
Local (trust-based)
•         We are aware that trainees may need to be moved to support other areas of care, in particular Critical Care and we are supportive of any measures that are necessary to ensure the safest possible care for patients.  Please could you monitor this closely in your departments and ensure that trainees have an appropriate induction to the area they are working in and have clear lines of supervision at all times.
•         Trainees must be provided with appropriate PPE and given training in its use.
•         Redeployment is likely to disrupt modular training. We would ask schools to be flexible in how units of training are delivered and to facilitate signoff whenever possible. If units cannot be completed they should be deferred to prevent delays in progression and the College will support such deferral.  Priority should be given to those coming to the end of Core and Higher training programmes to try and ensure the award of an outcome 6 at ARCP.
•         Clinical and Educational supervision must continue to be provided and trainees encouraged to complete WBAs, logbook and maintain their LLp although it is recognised that some areas, such as QI, may not be able to be prioritised.
Regional / National
•         The ARCP process should be delivered in absentia whenever possible to avoid disruption to clinical services.
•         We have had to take the difficult decision to postpone all examinations up to August.  We will be providing specific guidance about training progression and ARCP outcomes for those who are unable to sit the exam. We will endeavour to provide information as quickly as possible but we are mindful that we will need to seek guidance from other bodies.
•        ST3 recruitment may also be affected.  We will try to avoid this if at all possible but if it cannot be completed we will consider what steps we can take to mitigate the situation. We will be providing further information in the coming days
•        The Annual College Tutors meeting which was due to be held on the 11th and 12th of June has had to be postponed.  We will endeavour to reschedule this for later in the year as we recognise that it is important that we meet to discuss issues around the new curriculum. 
We will continue to monitor all sources of information closely and communicate further to provide you with guidance that is as clear and timely as is feasible.  Thank you, as ever, for your ongoing efforts and support in these challenging times,
Dr Chris Carey
Chair of the RCoA Education, Training, and Examinations Board