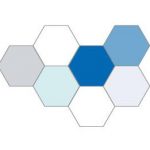 Applications are invited for the post of Clinical Fellow in anaesthesia at Royal National Orthopaedic Hospital, Stanmore for the period of 6 months (with the possibility to extend) to commence as soon as possible.
The RNOH is a tertiary referral centre undertaking complex orthopaedic surgery. It is the largest centre for spinal surgery in the UK; is also one of the few centres in the world for peripheral nerve injury repair and has a spinal rehabilitation unit for spinal injury patients. There is a stimulating and challenging case mix including adults and children.
The post can be tailored to the educational needs of the post holder. You can expect to gain experience in all aspects of major orthopaedic surgery. Clinical experience includes exposure to high- risk assessment clinics and preoptimization, preoperative MDTs, anaesthesia for complex surgery including major blood loss, anaesthesia for chronic spinal injury patients, TIVA, postoperative pain management and stabilisation on HDU. You will be assigned an educational supervisor.
Training can be focused on any one area or a combination of orthopaedic anaesthesia, perioperative medicine, pain management and paediatric orthopaedic anaesthesia. There is plenty of opportunity for research and quality improvement with the department engaged in ACSA process; a quality driven acute pain team; GIRFT initiatives and PQUIP collaborative.
You will join a team of 26 anaesthetic consultants and 8 anaesthetic trainees and are supported by a fantastic anaesthetic department secretary and great team of nurses, ODPs and HCAs.
You will also participate in 1:8 on call rota for Intensive Care with internal cover.
This post is suitable for UK trainees who are ST4 and above. We also welcome applications from suitably qualified anaesthetists from other countries who have completed at least 5 years of anaesthesia training and are eligible for registration with GMC.
For further details / informal visits contact:
Dr Mogera Chandra – Clinical Director via the Anaesthetic Co-ordinator OR
Dr Jyothi Sambhani – College Tutor VIA
Kirti Popat on 020 8909 5560 / kirti.popat@rnoh.nhs.uk
More information at https://www.jobs.nhs.uk/xi/vacancy/?vac_ref=915876080