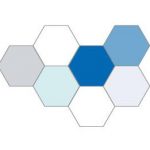 Free meeting (requires registration) on Zoom.
Register here 
10.30-11.15
Changes to the RCoA curriculum
Dr Oli Pratt, Consultant Anaesthetist, Salford Royal NHS FT
11.15-11.45
The Generation Game – why are they so different?
Dr Richard Marks, Consultant Anaesthetist, Royal Free London NHS FT
Learning objectives:
To understand how the attitudes and culture of different generations have evolved and developed, and to understand the way that different generations view the world.
To understand the different cultural and behavioural attitudes of different generations within the workplace and appreciate how an understanding of these differences can avoid conflict.
To understand how patients of different ages/generations behave and expect to be treated.
11.45-12.00
Short break
12.00-12.45
Theme: Catastrophes work and the importance of mentorship in dealing with catastrophes on a personal level
Nancy Redfern
12.45-14.15   
Break for Lunch
Afternoon session:
14.15-15.45
Trainee's Prize Presentations supported by the North West School of Anaesthesia:
 Kaream Dawoud – Detecting anticipated difficult intubations: clinicians' QI survey on current practice and auditing rates of current airway assessment documentation
Thomas Dixon – Introducing short-acting spinal anaesthetics for day-case surgery: a quality improvement project
Danielle Eusuf – The collaboration of deanery educational resources to maintain education during the COVID19 pandemic: the National Teaching Repository
Danielle Eusuf – 'Epidural Training Passport': Development of a structured epidural training programme in a tertiary obstetric unit
Henry Collier – An audit of the management, imaging, analgesia, and operative management of rib fractures in children
Morgan Back – Fresh gas flow during total intravenous anaesthesia: Saving money and the environment?
15.45-16.00
Short Break
16.00-16.30
INVITATIONAL LECTURE  "Teaching and Learning in a Virtual World"
Professor Simon Carley, Professor of Emergency Medicine, Manchester Metropolitan University and a Consultant in adult and paediatric Emergency Medicine at Manchester University NHS FT
Learning objectives:
Understand how the choice of media influences learning outcomes
Be able to optimise online environments for effective learning
Be able to develop interactive online learning events
16.30
Closing comments and end