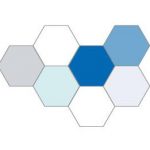 The Centre for Perioperative Care (CPOC) is a cross-organisational, multidisciplinary collaborative between patients and the public, Royal Colleges and similar organisations. CPOC was established in 2019 to facilitate and promote the delivery of high-quality perioperative care; the integrated multidisciplinary management of patients from the moment surgery is contemplated through to full recovery. As such, CPOC is in a unique position to promote holistic and integrated care and provide an opportunity to test innovative models of perioperative management that can be translated to other healthcare initiatives.
CPOC is now inviting applications for a CPOC Fellow.
CPOC Fellowship
CPOC is offering an exciting 12-month Fellowship at 0.5 WTE (approximately 20 hours per week) to provide clinical support and knowledge to the development and delivery of the CPOC strategy.The Fellowship will involve a combination of local working at the appointee's employing Trust/Board and national working with the CPOC leadership.
Application Details
Applicants should submit a CV, supporting statement on their suitability for the role and a one-page letter of support from their Head of Department/line manager. This must include contact details (daytime telephone and email address).
Job Description
The Job Description and Person Specification for this role is available on our website. For more
information or to arrange an informal discussion please contact Sharon Drake, RCoA Director of
Clinical Quality & Research – sdrake@rcoa.ac.uk
Closing date: Sunday 07 March 2021
Interview date: w/c 15 March 2021