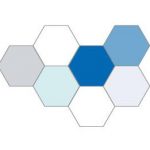 This will be at 6pm on the 4th September
The UCL Centre for Perioperative Medicine and the Central London School of Anaesthesia invites you to join us for the 2019 William Squire Memorial Lecture on the 4 September 2019 at the Wolfson lecture theatre in Queen Square.
This year we are delighted to be joined by Professor Kevin Fong OBE who will be delivering the lecture titled "13 Minutes to the Moon". Kevin is a consultant anaesthetist at UCH but also widely known for his work to improve the public understanding of science through newspaper, radio and TV work.
The lecture will also be combined with The London School of Anaesthesia induction event (organised by Catherine Shaw) and the prize giving for the Vivek Sivaranman Prize. Further details and to book your free ticket please visit the dedicated Event Brite page 
https://williamsquire2019.eventbrite.co.uk
  – space is limited so please do book early.