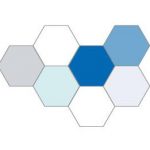 Traditionally registrars are told to demonstrate capability in teaching, management or research… this course offers an alternative path.
The built environment of hospitals affects how we deliver care, patient outcomes and staff retention. Until now clinical engagement in building projects has been haphazard. Multiple opportunities  for improving work spaces are lost.  We can all think of examples in London hospitals where the building design hampers our ability to get around and treat patients. Commenting on designs for new theatres , imaging suites or offices is something we are often asked to do as consultants. Until now, there has been no training for clinicians in how to do this. It is often a deeply frustrating process and it seems no one will listen to your views.
Building Blocks for Clinicians is a 2 day course that aims to redress this by educating doctors and  nurses about the design and construction process. We will give you the tools to actively participate and get your voice heard. It is aimed at clinicians who would like to be, or are currently involved in redevelopment or building work.  Any project big or tiny. Here is the link:
The previous courses have had excellent feedback:

"What an incredible course – novel, inspiring and leading the way to create a future of clinical health care"

"Excellent course; stimulated many thoughts and areas to clarify when involved in projects."

"Very enjoyable course. There is nothing else like it; it very much broadened my horizons"


We would love you to attend and please forward to other members of your team that might be interested. Anyone working on the "front line " in health care is welcome.

If you can't make May, there is an another course in November.
Here is the link:
Any queries contact Emma Stockton @ GOSH.