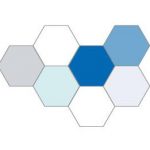 Bronchoscopy for Intensive Care and Acute Care (BrIC-BrAC) Course
The Bronchoscopy for Intensive Care (BrIC) Course is a multidisciplinary one-day hands-on training bronchoscopy course for those involved in acute care of patients (anaesthetics, intensive care, emergency medicine and acute medicine).  It is designed to improve bronchoscopy skills for a variety of indications, including airway haemorrhage and percutaneous tracheostomy.  The course is predominantly workshop based, with hands-on practice and dedicated bronchoscopy simulator time.  Teaching will be delivered by a highly experienced international faculty and includes the opportunity to test established and new devices.
Booking:
The Bronchoscopy for Intensive Care (BrIC) course can now be booked on Eventbrite:
Friday 15th March 2019
Venue:
Chelsea and Westminster Hospital
Cost:
£275 Consultants
£225 Doctors (Non-consultant)
£200 Doctors ST3 or below within Imperial School of Anaesthesia
£150 Nurses
Please feel free to forward this email to colleagues who may be interested in attending.
Hope this is helpful and if you have any questions, please don't hesitate to get in touch @ 
Bric.course@gmail.com