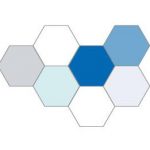 Christmas comes but once a year, alas Covid surges repeat more regularly.
As we experience a renewed peak in covid (and some of you have been suffering for the past few weeks), I just wanted to acknowledge and thank you all for your impressive and sustained response to the challenges we've faced this year. Trainees and trainers have demonstrated exceptional teamwork, compassion, innovation and fortitude.
I sincerely hope that you all get some time for rest and recuperation over the next couple of weeks and that 2021 brings you all good health and happiness.
With very kind regards
Catherine Shaw